NDIS Approved Podiatrists in Sydney
As with many other fields, the NDIS funds for podiatry and foot care. You can immediately get funding for podiatry if it's included in your NDIS plan. But firstly, what is podiatry? Podiatry or podiatric medicine is a field of medical study dedicated to the study, diagnosis, and disorders of the foot, ankle, and lower extremity. The people who practice podiatry are known as podiatrists, and those with additional training may also receive endorsement to prescribe restricted medications and seek specialist registration known as "podiatric surgeon".
Fill in the form below and one of our consultants will be in touch with you regarding our services.
What Does a Podiatrist Do?
Podiatrists are medical specialists who help individuals who have issues that affect their ankles, feet or lower legs. They can treat health issues and injuries as well as complications caused by modern health issues like diabetes. You might hear them called podiatric physicians or doctors of podiatric medicine. Podiatrists don't go to traditional schools, instead, they have their own schools and professional associations. And instead of "MD" (medical doctor), they have "DPM" (Doctor of podiatric medicine) after their names. Podiatrists can prescribe drugs, reset broken bones, do surgery and often order lab tests or X-rays. In college, individuals who want to study and practise podiatry take biology, chemistry, and physics along with other science classes to get ready for podiatry school. Most podiatrists have a bachelor's degree in biology or a similar field of science.
What Services Can I Get Under NDIS?
Podiatrists treat people of any age for many foot-related medical conditions. They can give you or your loved one advice on how to look after your feet and what types of shoes you should be wearing.  They treat day-to-day foot problems including:
Podiatrists regularly treat these common problems when they affect the foot or the ankle of the individual. They also recommend individuals ways to avoid these common problems.
Hammertoe is a problem with the bones in your feet. It happens when the joint at the base of your big toe gets bigger or knocked out of place. That makes the toe bend the wrong way.
These include issues like infections in your nail caused by fungi or an ingrown toenail.
Diabetes is a condition in which your body either doesn't make a hormone called insulin or doesn't use it the way it should. Diabetes has serious complications and it can cause damage to the nerves in your feet and legs, and you might have trouble getting enough blood to your feet. More than 65.000 people need to have a foot amputated because of diabetes. A podiatry professional can help prevent that. If you have diabetes, make sure you consult your doctor as soon as possible.
Arthritis results from inflammation, swelling and tears on your joints. An NDIS registered podiatrist might recommend physical therapy, drugs, or special shoes or inserts to help with your arthritis. Surgery is also another option if other treatments don't work well.
A common cause of heel pain is calcium building up at the bottom of your heel bone causing heel spurs. You can get them from being overweight, wearing wrong types of shoes or running. Some people might need surgical treatment.
Do You Need a Referral to See a Podiatrist
You don't usually need a referral from a doctor in order to see a podiatrist. However, there are some medical conditions where you might need one, so be sure to ask your doctor for more details. If you have any chronic medical conditions, you may be eligible for Medicare to cover some or all podiatry services under your Chronic disease management plan.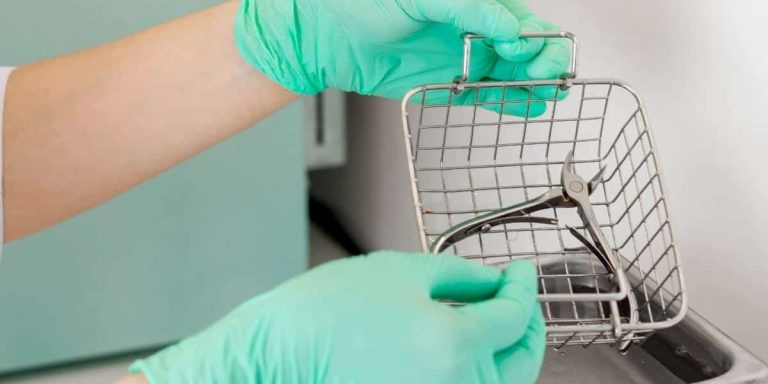 The price changes from service to service. There are three types of private consultation service fees. These are initial assessment, subsequent appointment and biomechanical assessment. An initial assessment is 30 minutes long and costs $83, subsequent appointment is 20 minutes long and costs $73, lastly biomechanical assessment takes 40 minutes and costs $115. There are 2 NDIS consultation service fees. Initial assessment takes 40 minutes and costs $195, on the other hand, subsequent appointments take 30 minutes and costs $86.
Do Pensioners Get Free Podiatry?
Medicare usually can't cover all of the bill. However, if you have a chronic illness, it's possible that Medicare will pay all of it. So it depends on your medical condition and you should ask your doctor about it.
What's The Difference Between a Podiatrist and Chiropodist?
There is actually no difference. Podiatrist and Chiropodist can be used interchangeably to refer to the same profession. Both podiatrists and chiropodists  are  foot doctors that treat, diagnose and assess foot problems and injuries. Chiropody is an historic term which has been used throughout the centuries to describe someone that specialises in the health and well-being of your feet.
NDIS Registered Podiatrists Sydney
Foot, ankle and lower leg disorders are common in Australia, so if you have podiatry in your NDIS plan, or you think you have a disorder that is preventing you from walking or running independently and without a problem, get in contact with any of our NDIS registered podiatrists in Sydney. If you have any suspicion whether anyone close to you might need extra provision, feel free to contact us. You can also ask any question you might need to be answered about our services. As the team of ADACSS, we are here to help anyone that might need help in Sydney or in Liverpool. Get in touch by calling us at 0292327055, send us an email or book online.
Free consultation
We will meet with you to offer free advice and support without obligation. We pride ourselves on turning things around quickly.
Individual support package
Everyone's needs and wants are different, therefore we listen to you and make a tailored plan based on your requirements.
Ongoing support
Once everything has been agreed and services commence, we will discuss and feedback on changes if needed.