NDIS approved support coordinator
What is Support Coordination?
Support coordination is a type of support that may be added to your NDIS plan. A support coordinator can help the participant to fully understand their NDIS plan and utilise their plan. The participant may receive funding for support coordination in their NDIS plan depending on their personal goals and needs. Some circumstances such as having a disability or a personal situation will determine whether you will receive funding for support coordination.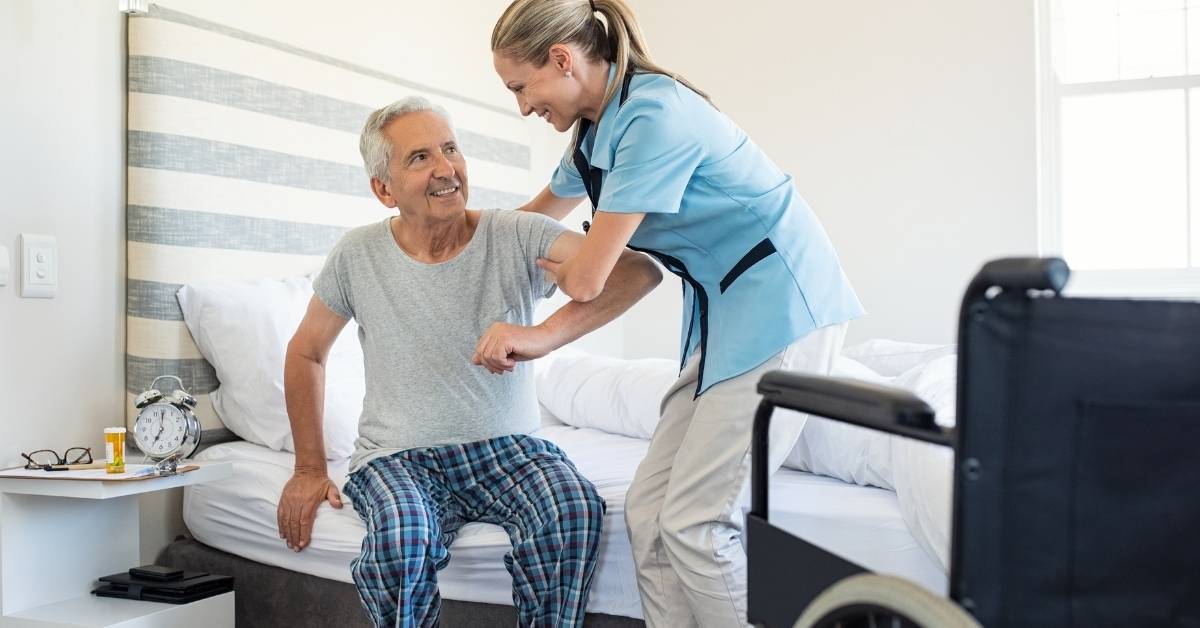 Fill in the form below and one of our consultants will be in touch with you regarding our services.
What Does a Support Coordinator Do?
Your support coordinator can do plenty of stuff, but they will focus on your choices and preferences. They will help you understand your NDIS plan, help you with your other funded supports, help you keep in touch with the community and access mainstream services, help you become more independent in your day-to-day life, and lastly, they will help you keep in touch and be closer to your family as well as your caretakers to make sure you reach your goals more steadily. They will also help you with your service agreements and help you understand them thoroughly. Although the participant should always be self-conscious about the fact that these support coordinators are only there to help and guide the participant, so they can't have a say in the participant's life and choices. 
So, you should have full control over the decisions you've made. Your coordinator must also respect and communicate with you with your preferred way of communication. Your support coordinator also helps you understand your plan and some decisions you might need to make by breaking them into smaller parts, thus making it easier to understand.
NDIS Support Coordination Qualifications
The individual who is trying to qualify for being a support coordinator must have taken a course in their relevant field, such as; social worker, psychology, community services, or nurse. The individual must also have some experience in their relevant field, whether it be community service, a part-time, or a full-time job. An NDIS specialist support coordinator also needs to have good decision-making skills as well as needing to identify issues and figuring out ways to solve them. Being self-conscious about priorities and being able to provide a good outcome from a situation that may have had a negative effect otherwise. It is also expected for the individual to have a driver's license as that might be needed in case of any emergency. It is also important that the individual applying for NDIS support coordination is familiar and competent with technology, as some of the work will be done on the internet.
There are three types of support categories according to the NDIS. These categories are:
Core supports 
Capacity-building supports
Capital supports
Core supports can help you with your day-to-day activities such as household chores, cleaning, or even garden maintenance. It also funds for everyday use items such as consumables, low-cost assistive technologies, and equipment that can immensely help you move around the house to improve your independence. These supports will also help with your transportation from one place to another, which can also help you to participate in social activities.
Capacity-building supports
Capacity-building supports helps you become more independent and helps you learn and build new skills to help you on your way to your goals. The categories of capacity-building supports are;
Support Coordination: Funding for a fixed amount for a support coordinator to help the individual.
Improved Living Arrangements: Support to find the individual a better place to live if needed.
Increased Social and Community Participation: Helps the individual build social skill so the person is more likely to attend social and community events.
Finding and Keeping a Job: Training and assessments to help you keep your job.
Improved Learning: This includes physical training, advice, and help with education.
Improved Life Choices: Plan management helps you with your NDIS plan and you're funding.
Improved Daily Living: This includes training or therapy based on your needs and the skills you want to learn.
Capital supports include high-technology devices such as an electric wheelchair to improve your life. This equipment can also be home-instalments and vehicle modifications. Capital supports only has 2 categories:
Assistive Technologies: These include items for transport, personal care, and communication devices.
Home Modifications: Handrails in the bathroom or next to stairs or special accommodation for individuals who need special houses are included in this kind of support.
NDIS Support Coordinators in New South Wales
Our registered NDIS support coordinators can help you understand your NDIS plan and help you with your decision making. That is why our hardworking support coordinator specialists will try to give you the best service possible. You can learn more by getting in touch with our NDIS support coordinator specialists by calling us at 0292327055 or book online.
Free consultation
We will meet with you to offer free advice and support without obligation. We pride ourselves on turning things around quickly.
Individual support package
Everyone's needs and wants are different, therefore we listen to you and make a tailored plan based on your requirements.
Ongoing support
Once everything has been agreed and services commence, we will discuss and feedback on changes if needed.